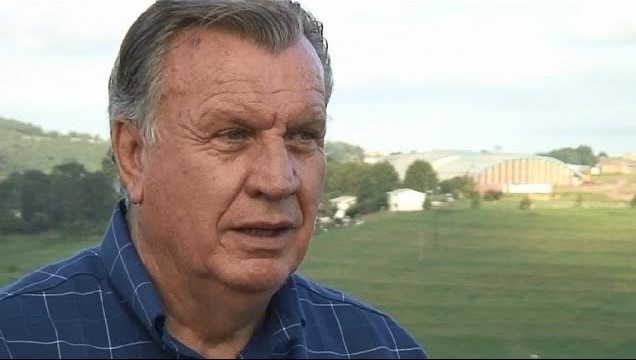 Together with KwaSizabantu Mission, aQuellé and community members embarked on a local clean-up on Saturday. In association with local councillors from Umvoti and Maphumulo, a tremendous turnout of close to 500 people saw the day to be a great success.
Various areas were targeted along the R74, including KwamXhosa, Silverstream, and Kranskop. The aQuelle KHULA teams were supported by various government departments, municipalities, SAPS and many volunteers from the local communities. Radio Khwezi, our local community radio station, created awareness and educated listeners on cleaning and recycling leading up to the event and joined the initiative by providing live-broadcasting on the day from the clean-up sites.
An early registration and COVID screening started the day off. After cleaning equipment was allocated, teams set off to make a difference. "It was encouraging to see so many people coming together to make a positive contribution and impact in their area," says Gladson Songelwa, representative from aQuellé.
The SAPS Kranskop communications officer, Sergeant Ndwandwe, thanked all community members who joined in the clean-up. "We are so grateful to be part of this wonderful initiative. We encourage our community to keep up the important task of looking after our environment. A big up to the aQuelle Clean-Up campaign!"
Helpers were kept refreshed throughout the day with aQuellé's recently launched KHULA soft drinks and natural spring water. The day was concluded with a hot takeaway meal and ice-cream provided by KwaSizabantu Mission.
What a joy and blessing it was for a team from KwaSizabantu Mission to visit the Doctors For Life branch at Zavora, Mozambique.
Read More

→
We are grateful that we could provide food parcels to communities affected by unrest in Swaziland and Mthatha.
Read More

→
On Sunday, 24 October 2021, KwaSizabantu Mission joined together with a number of churches for a prayer walk in Pietermaritzburg.
Read More

→
Kwasizabantu Mission Virtual Tour
New Emseni Farming Greenhouses
Lynne Kibble: 2020 was different to any year before, Covid and accusations came to the fore
Read More

→
Jeremy Jaegle: Yes indeed, Kwasizabantu Mission is an UNUSUAL place for so many reasons, here are a few.
Read More

→
iNkosi Ntuli: Reverend Stegen and Kwasizabantu Mission are always there to lend a hand, giving freely and not seeking be paid back.
Read More

→
Jakobus de Wet: I have known the one mission for 35 years, and the media has presented me with the other only recently.
Read More

→
Listen to the featured sermon