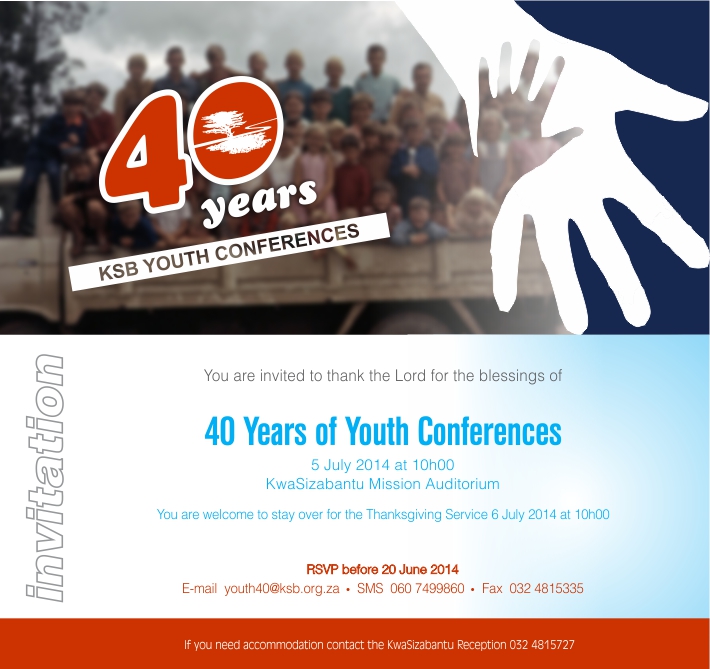 Youth Conference – 40 years celebration
Theme: God has plans for you – uNkulunkulu enemicabango ngawe
Jer 29:11
Monday 30 June: The Conference is now in full swing with the first official service starting at 10am. However, there were so many children yesterday that we had to have services for them already. Paster Stegen delivered a service on Sunday morning that set the pace for the week ahead. Today and tomorrow a few thousand more children and teens are expected to arrive. (Please pray that the Lord Himself would be at work in their hearts.) See photos of 29 June here.

The opening of the new Emseni Farming greenhouses and aQuellé factory took place on Friday, 30 April 2021.
It is with great joy and thankfulness that Radio Khwezi celebrated the opening of a new live room together with numerous extensions to the existing building.
Easter is a wonderful time where we commemorate the death and the resurrection of our Lord Jesus Christ. This programme presents the message of Easter in song. Soli Deo Gloria.
Services were broadcast on Radio Khwezi, and livestreamed on the website in English/Zulu, German, French and Sesotho.
Emseni Farming has been "farming with grace" for over 25 years, and it is with much thankfulness that another 3 hectares of greenhouses have been added to the current 8 hectares.
"Lord, thank you for what You are doing. You have made the impossible possible. We praise Your holy name."
Reverend EH Stegen, founder of KwaSizabantu Mission and aQuellé
Lynne Kibble:
2020 was different to any year before, Covid and accusations came to the fore