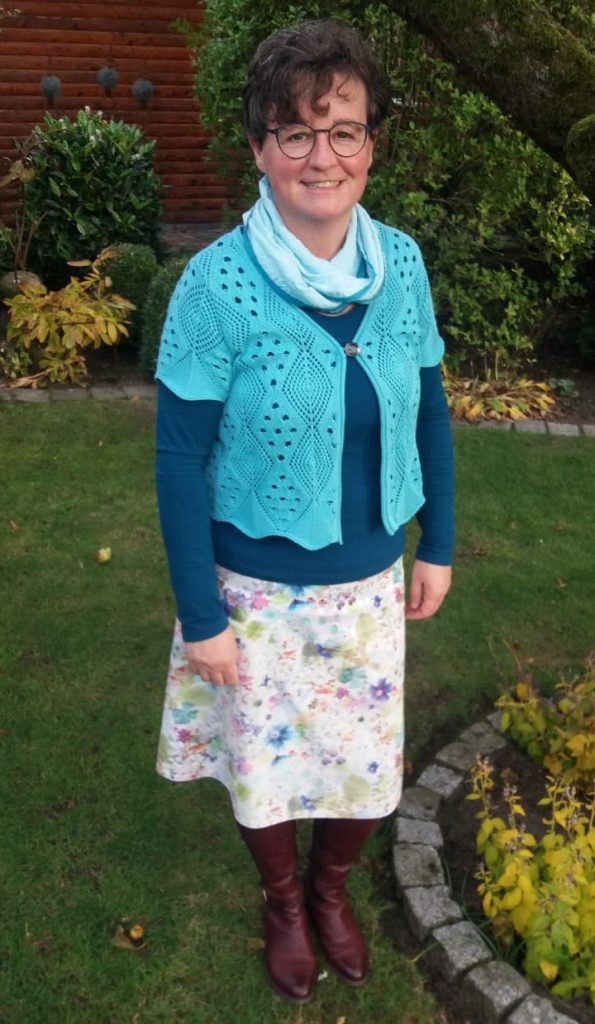 Mein Name ist Iris Barske. Ich kenne die Mission schon 30 Jahre. Ich war vorher in vielen unterschiedlichen Gemeinden, wo ich keine geistliche Hilfe bekommen habe. Erst durch die KSB Gemeinde habe ich den Herrn Jesus Christus kennengelernt, der Sünde vergibt und alles neu machen kann. Erst dort habe ich erfahren dürfen was es heißt, wenn ein Seelsorger vollmächtig betet und dadurch das Leben grundlegend verändert wird.
Ich hatte das Verlangen meine Sünden zu bekennen, damit ich frei werden konnte. Niemand hat mich gezwungen oder manipuliert; stets und ständig war es mein Herzensanliegen, meine Sünden loszuwerden, denn der Geist Gottes hat mich getrieben, das zu tun.
Beste Zeit meines Lebens
Von 2011-2014 hatte ich das Privileg auf der Missionsstation zu leben und dort zu helfen. Ich bin bei Pastor Erlo Stegen im Hause ein- und ausgegangen und es war wie ein zuhause für mich. In dieser Zeit habe ich Pastor Erlo Stegen und seine gesamte Familie nochmals näher kennen und schätzen gelernt und habe erlebt wie sie mit dem Herrn Jesus Christus täglich leben und dass das, was gepredigt wird, auch gelebt wird.
Was mich besonders geprägt hat war zu sehen, was für eine Liebe Pastor Erlo Stegen für alle Menschen hat, egal welche Hautfarbe und egal welchen Stand sie in der Welt haben. Er hat alle gleich behandelt und immer geholfen, wo er konnte.
Ich konnte und kann so viel daraus lernen. Das möchte ich nicht missen und ich bin bis heute sehr mit der Familie verbunden und freue mich, sie hoffentlich, so der Herr will, bald wiederzusehen.
Iris Barske
Deutschland
My name is Iris Barske, I have known the mission for 30 years. Before that I was in many different churches where I did not get any spiritual help. It was only through the KSB congregation that I got to know the Lord Jesus Christ who forgives sin and can make everything new.
It was only there that I could experience what it means when a counsellor prays in power and one's life is changed fundamentally as a result.
I had the desire to confess my sins so that I could become free. Nobody forced or manipulated me, it was continually my heartfelt concern to get rid of my sins, because the Spirit of God constrained me to do so.
Best time of my life
From 2011-2014 I had the privilege of living and helping at the mission station. I went in and out of Pastor Erlo Stegen's house and it was like a home to me. During this time I got to know Pastor Erlo Stegen and his entire family better. I appreciate how they walk with the Lord Jesus Christ every day and that which is preached is also practised.
What particularly impressed me was to see the kind of love Pastor Erlo Stegen has for all people, no matter what skin colour and no matter what status they have in the world. He treated everyone equally and always helped people where he could.
I could and can learn so much from that, that I would not want to miss it. I am still very much in contact with the family and I am looking forward to hopefully, Lord willing, seeing them again soon.
With great gratitude
Iris Barske
Germany