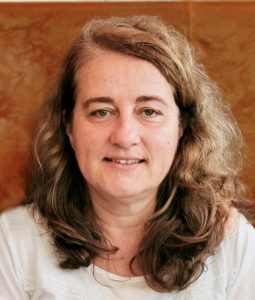 Als ich 18 wurde, wollte ich ein Punker werden mit knallgrünen, hochstehenden Haaren und mir Spritzen nehmen, um mich glücklich zu machen, obwohl ich von Kind auf christlich aufgewachsen bin.
Eines Tages las ich das Buch "Gott unter den Zulus" und ich sah dann vor meinen Augen mein bisheriges Leben wie ein Filmstreifen vorbeisausen. Ich erkannte mein verlorenes Leben und durch Gottes Gnade konnte Missionar Erlo Stegen mit der Vollmacht Gottes mir helfen. Mein Leben wurde danach komplett umgekrempelt und ich fand wieder Freude und Freiheit zum Leben.
Wo wäre ich heute, wenn ich dieses hochgeschätze Erweckungsgebiet KwaSizabantu nicht rechtzeitig kennengelernt hätte?
Judith Wunderlich
When I turned 18 my aim was to become a punk with bright green hair and take drugs to make me happy – even though I had grown up in a Christian home.
One day I read the book "God among the Zulus" about KwaSizabantu Mission, and then I saw my life pass before my eyes like a film. I realised my lost state and by God's grace, Rev. Erlo Stegen with God given authority, was able to help me. My life was turned around and I found joy and freedom to carry on with life.
Where would I be today if I had not met with this precious revival of KwaSizabantu, just in time?
Judith Wunderlich