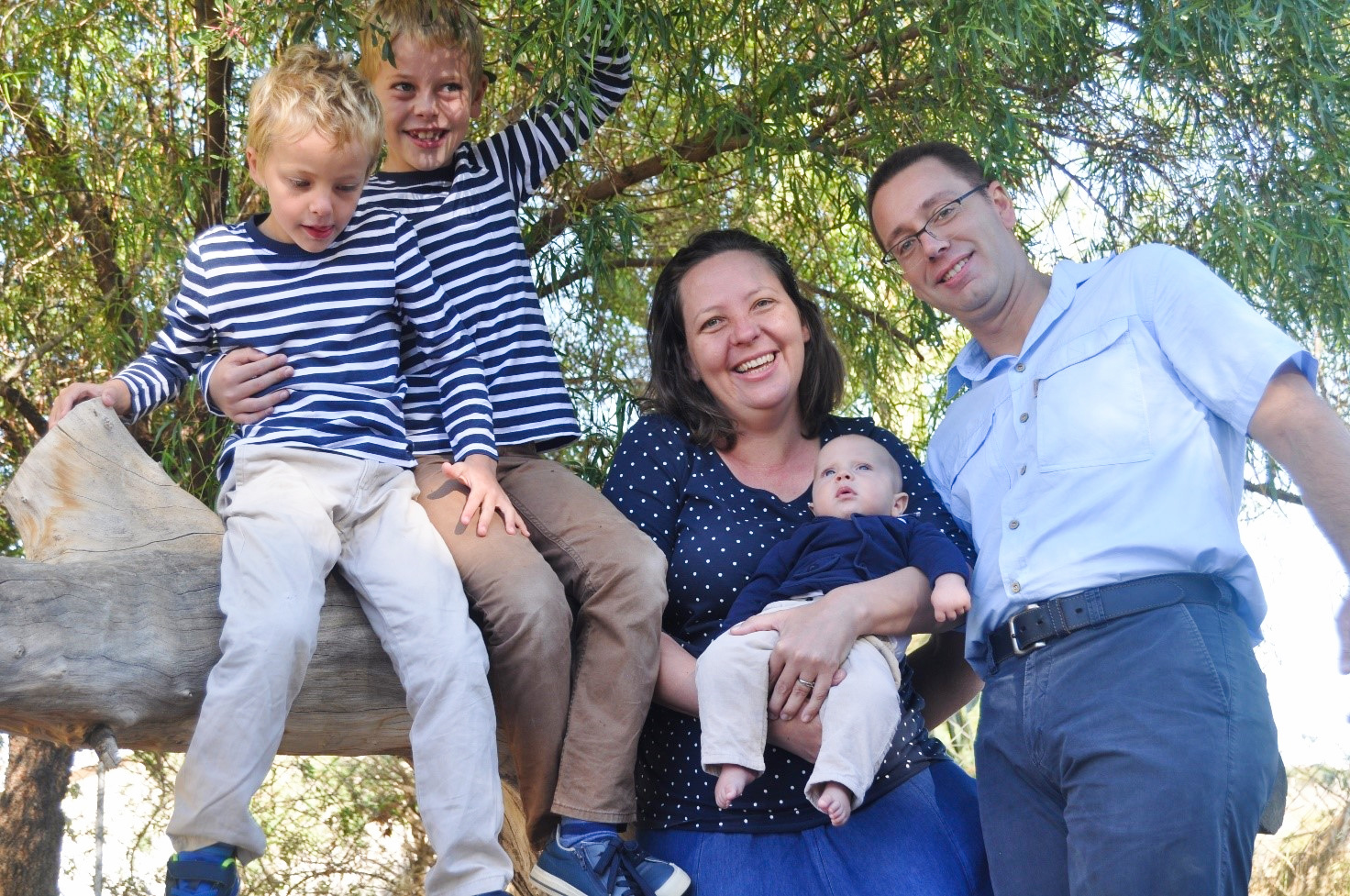 My name is Luca Asnicar. I have been a volunteer at Kwasizabantu for 6 years and I am very thankful that the Lord allowed my family and me to live there.
In 2006, after obtaining my master's degree in Translation from the University of Udine, in Italy, I was working for a publishing house in my province. I was living a comfortable life, but something was missing. I was going to church and I was part of the choir, but I did not have a deep relationship with our Lord. And this was the cause for all the trouble and sin in my life.
When I married my wife Jozien in 2011, I was convinced I had everything it takes to live a successful life and raise my family. However, both Jozien and I felt the need for a congregation, or a group of Christian friends that we could be part of.
In 2012 we moved to Germany, where I was working for a large IT company, and we started looking for this congregation. Our spiritual needs kept growing and growing, pushing us to search further. We attended church there, but still experienced problems in our marriage. After counselling with Klaus Wunderlich, it became clear to us that we needed a big change in our lives and that we should put the Lord first.
So we prayed. Then we decided the Lord had spoken, we packed our belongings. We were on our way to Kwasizabantu, where we agreed to spend a period of prayer. This "period" has continued for six years!
After three months, I was invited be a volunteer at Domino Servite School. During these years, the Mission has taken care of all our spiritual needs. It has allowed us to acquire a deeper understanding of Christian life and a deeper relationship with the Lord. Moreover, it has provided us with food, shelter, water, electricity… lots of great friends and a great school.
The Mission has never imposed "their" view on us. Rev. Erlo Stegen has set a great example in the way he has lived his life and taken care of the communities around him.
I feel indebted to Kwasizabantu Mission, because what we received there is amazing.
Luca Asnicar
Psalm 14
For the director of music. Of David.
1 The fool says in his heart,
"There is no God."
They are corrupt, their deeds are vile;
there is no one who does good. 2 The Lord looks down from heaven
on all mankind
to see if there are any who understand,
any who seek God.
3 All have turned away, all have become corrupt;
there is no one who does good,
not even one.
4 Do all these evildoers know nothing?
They devour my people as though eating bread;
they never call on the Lord.
5 But there they are, overwhelmed with dread,
for God is present in the company of the righteous.
6 You evildoers frustrate the plans of the poor,
but the Lord is their refuge. 7 Oh, that salvation for Israel would come out of Zion!
When the Lord restores his people,
let Jacob rejoice and Israel be glad!