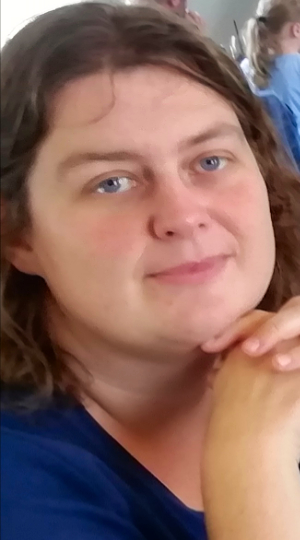 Mein Name ist Bettina Heinle-Zick und ich lebe in Deutschland.
Bereits als Kind hatte ich das Vorrecht, die Mission Kwa Sizabantu kennenzulernen. Ich habe immer nur gesehen, dass Pastor Erlo Stegen und seine Mitarbeiter für andere Menschen da sind und ein offenes Ohr für die Probleme anderer haben. Als ich selbst als Teenager dort war und Heimweh hatte, hat Referent Erlo Stegen mich getröstet und war für mich da.
Ich durfte Freunde finden, die zur Mission gehören, dafür bin ich sehr dankbar. Dieses Jahr hatte ich auch eine Reise dorthin geplant, die aber wegen Corona nicht stattfinden konnte. Wenn man die selbstlose  Arbeit der Missionsmitarbeiter sieht wird schnell klar, dass Gott in Ihrem Leben an erster Stelle steht. Deshalb ist es für mich unverständlich, dass es Menschen gibt, die so gegen dieses Werk kämpfen. Gottes Werk anzugreifen bedeutet ja Gott selbst anzugreifen.
Ich möchte Onkel Erlo und seinen Mitarbeitern für Alles danken.
Möge Gott Euch reichlich segnen.
Bettina Heinle-Zick
My name is Bettina Heinle-Zick and I live in Germany. As a child, I had the privilege of getting to know KwaSizabantu Mission. I have only ever seen Rev. Erlo Stegen and his co-workers live for other people and they have an ear for the problems of others. When I was visiting the mission as a teenager and I was homesick, Rev. Erlo Stegen comforted me and was there for me. I was able to make friends who belong to the mission, for which I am very grateful. This year I had also planned a trip there, but it could not take place due to Corona.
When you see the selfless work of the missionaries, it quickly becomes clear that God is first in their lives. And so, it is incomprehensible to me that there are people who fight against this work so aggressively. To attack God's Work means to attack God Himself. I would like to thank Uncle Erlo and his co-workers for everything.
May God bless you abundantly.
Bettina Heinle-Zick