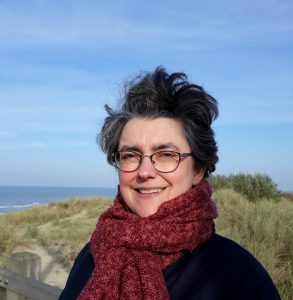 As a teenager I felt empty and unhappy. Though I had a lot of fun at school with my friends, this feeling kept coming back.
When I finished school, I found a nice job and bought a little car. I thought this feeling of freedom would chase my emptiness away.
But it didn't. Then I left my parents with a broken heart to live on my own. I had also many boyfriends in my search for happiness and many times I was convinced it was the one and only!
Many times at work I thought 'this can't be the meaning of life'. Earning money and spend it to pay my flat, my car, my food and so on. Yes, I had moments of happiness but something important was lacking.
When I was 25 years old I was invited to a church meeting in Belgium, my own country. The preacher was from the Kwasizabantu Mission. I will remember this evening my whole life because this man spoke on such a natural way about Jesus and about God's word. I knew at that moment that this Jesus was the end of my seeking, till today. I gave Him my life without even knowing I was a sinner and He filled my heart with His presence and love.
Till today I never regretted my choice!
Amazing that nobody even told me or gave me the impression I was a sinner. But Jesus showed me Himself that He wanted me to purify my life. Step by step. I felt also the need to go to a counselor and to ask for prayer, for forgiveness and for guiding. I remember that in the beginning I was a bit frustrated because my counselor always told me 'let's pray about this and bring it to God, He will guide and answer you'. But my counselor was right and is still! The Lord Jesus is alive and is guiding me through life till today.
So I know the mission now for already 25 years and visited them 3 times. The way they preach is the way they live. It is giving, giving and giving again, without asking something in return.
The people of the mission are all different but you feel their spirit is one in Jesus. Their goal is to spread the Gospel and to serve everyone who's in need. I'm thankful to be part of this beautiful work of God.
Valérie Swolfs