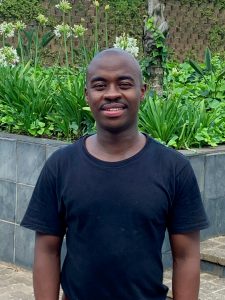 My name is Qiniso Khumalo and I currently live on KwaSizabantu Mission. I was born in Durban, in Ntuzuma.
I arrived at KwaSizabantu on 30 December 2015 and joined the "Umphakathi Okhathazekile" (CYPSA) programme. This organisation helps people with drug addictions, and I was helped too. My parents had failed to rid me of my addiction, and so had I. When I heard about KwaSizabantu Mission and that they have an organisation that helps people who are addicted to drugs, I needed help and came in December 2015.
I had never before seen and received such love as I found on the mission and from this organization in all my life. I can compare their love to a mother's love. They took me in and explained to me that this home is a church, a place of faith and with my drug addiction I need Jesus. At the time, I was not a believer, I did not know who Jesus is and I did not pray. I gave my life to Jesus, and received help from Him.
I was so fortunate, and see it as grace, that KwaSizabantu Mission gave me a chance to work, to try turn my life around. I have now been working at aQuellé for over 4 years. I have been able to do many things and the mission has done so much good for me. Most of us had been abandoned by people, by our community and parents but this place, KwaSizabantu Mission, shows us love.
Thank you.