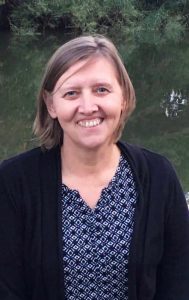 I am Lisa Engelbrecht, I have been staying on the mission for 28 years.
I received true life here at KwaSizabantu, it means everything to me. This gospel that is preached here – I can just truly say, my whole life changed through it. I want to live the life I hear through the preaching, and I strive for a higher goal in life, for heaven.
While I was here, I got married – I have a husband, four children and I am truly satisfied and happy here at this place. I am a German, I like Germany, but this is my home. If you receive something deep for your spiritual life, for your soul, you want to stay there and want to have more and more and go deeper and deeper with the Lord.
Lisa Engelbrecht