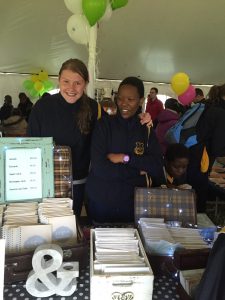 My name is Carmen Stegen. I am currently staying on the Mission and working at aQuellé.
I thank the Lord for what He has done in my life. I was able to attend school at Domino Servite from Grade 8 – 12. We received such a good education, and our teachers were such an example. This is really the best school!
Since I was a child I always associated myself with the Mission but there came a time when I had to make a decision whether I would live the life that God was requiring of me or whether I would just continue in my old way of life.
The Lord has worked mightily in my life and when I look back now, I see the Lord's great grace and mercy He had on me. It is such a joy for me to work on the Mission and it is a great privilege.
I thank the Mission for everything they do for us and I pray that the Lord will continue His work!  The Lord has given us so many wonderful and amazing examples through the lives of O. Erlo and the older co-workers.
May the Lord BLESS the Mission and may His work grow like never before!!