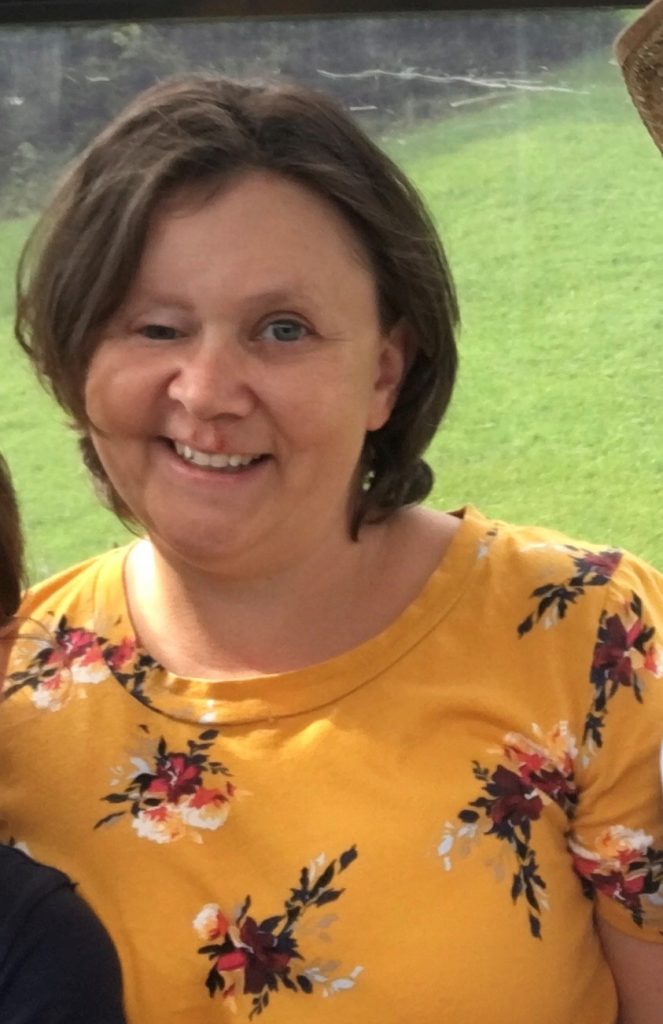 Meine Erfahrung mit Rev. Erlo Stegen
Als ich 12 Jahre alt war, wurde ich sehr krank, als meine Eltern mit mir ins Spital gingen sah man, ich hatte einen grossen Gehirntumor auf dem Hirnstamm. Die Ärzte gaben mir keine Hoffnung mehr und sagten ich werde in 3 Tagen sterben. Ich lag in der Notfall Station und mein Papa kam zu mir, und überbrachte mir die Nachricht. Ich war sehr unruhig und überlegte mir, was der Tod bedeuten könnte, was passiert nach dem Tod.
Ich kannte die Mission und Rev. Erlo Stegen schon seid 5 Jahren. Mein grösster Wunsch war es, Rev. Erlo Stegen anzurufen, damit ich mit ihm reden kann und er mit mir beten kann. Nachdem Telefongespräch mit Rev. Erlo Stegen war ich so beruhigt, er konnte mir helfen, betete mit mir, und es kam ein grosser Frieden über mich. Ich freute mich, auf den Himmel, auf ein weisses Kleid.
Die ganze Mission Sizabantu betete für mich, obwohl mich dort fast niemand kannte. Gott tat das grosse Wunder, er erhörte die Gebete und der Tumor wurde kleiner. Ein Jahr später konnte der Tumor operativ entfernt werden, aber die Operation war ein sehr grosses Risiko, das ich es nicht überleben könnte oder danach Behindert sein werde.
Onkel Erlo hatte genau zu der Zeit eine Europa Tournee und blieb extra für mich länger in der Schweiz für meine Operation, um mir und meiner Familie beizustehen. Er betete und kam mich täglich besuchen. Die ganze Operation ging so gut. Ich bin heute 39 Jahre alt und es geht mir sehr sehr gut. Ich danke Gott, dass Gott das grosse Wunder getan hat und Onkel Erlo gebraucht hat, und Gott gebraucht Onkel Erlo bis heute noch. Ich konnte jederzeit zu Onkel Erlo gehen oder anrufen, er ermutigte mich immer, betete für mich und gab mir immer göttliche Ratschläge.
Ich konnte mehrmals in Sizabantu sein, bei Erlo Stegen Haus wohnen, seine Kinder kennenlernen, die bis heute wie meine Schwestern sind. Sie sind mir ein grosser Segen. Ich danke Onkel Erlo, für all seine Gebete, das er Jährlich mehrmals nach Europa flog, uns das Evangelium zu bringen, für all die Zeit wo er für mich hatte.
Katharine Koller, Schweiz
My Personal Experience with Rev. Erlo Stegen
I was 12 years old when I became very ill. When my parents took me to hospital, it was discovered that I had a large tumour on my brain stem. The doctors did not give us any hope and said that I would die in three days. I lay in the emergency unit as my father came to me and told me the news. I was so restless and wondered what death meant and what would happen after death. I knew the mission and Rev. Erlo Stegen for five years already. My greatest wish was to phone Rev. Erlo Stegen and speak to him so that he could pray with me. After the telephone conversation with him, I felt calmer. He could help me and pray with me and a great peace came over me. I was happy about going to heaven and receiving a white garment.
The whole of Mission Kwasizabantu was praying for me even though hardly anyone knew me. God heard their prayers. A miracle happened and the tumour shrunk. A year later I was operated on and the tumour could be removed. However, this operation was very risky as I could have lost my life in the process or be disabled afterwards.
At this time, Onkel Erlo was in Europe for a tour and he especially stayed in Switzerland for longer so that he could be there for my operation and support my family. He prayed for me and visited me daily. The operation went so well. I am 39 years old today and very healthy.
I thank God that He did this great miracle and used Onkel Erlo as He still uses him till today. I could always go to Onkel Erlo at any time or phone him. He always encouraged me, prayed for me and gave me godly advice.
I have been to Kwasizabantu numerous times, I have stayed in Onkel Erlo's house and got to know his daughters personally. Till today, they are like my own sisters. They are a real blessing to me. Thank you to Onkel Erlo for all his prayers, that he came to Europe several times every year to bring us the gospel and for all the time he had for me.
Katharine Koller, Switzerland