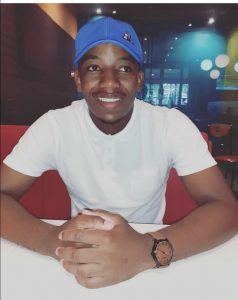 Since I was small, I have been visiting KwaSizabantu Mission, I would come during the youth services. In 2017, I came to reside in the Mission and I was received with grace and warm hands.
I was a mess when I came to this place (which I now call home), emotionally drained. I was broken, from losing my father at a very young age, to losing my twin sister in 2015, to getting kicked out of college because I couldn't afford to pay for my studies, to battling with depression and the whole family depending on me because I'm the oldest. I had a lot on my plate and I just couldn't handle it anymore so I was sitting at home for 3/4 years doing nothing. My Mom suggested that I go to KwaSizabantu to see a counsellor because I had become suicidal.  I could hear her cry every night, asking God to help her and also asking for my deliverance as well.
Counselling for me has contributed to the betterment of my life. I was able to face my troubles not on my own but with God as my helper and my counsellor. Today I am able to serve God, put food on the table for my family, help my younger brother with paying for his studies and building a beautiful house for my Mother through God's grace & mercy through the KwaSizabantu Mission.
I am now part of the aQuelle family, been working for 3 years now and I am grateful for the opportunity and I thank God that I was able to seek Him and see Him work in my life.
Phumlani Ntombela