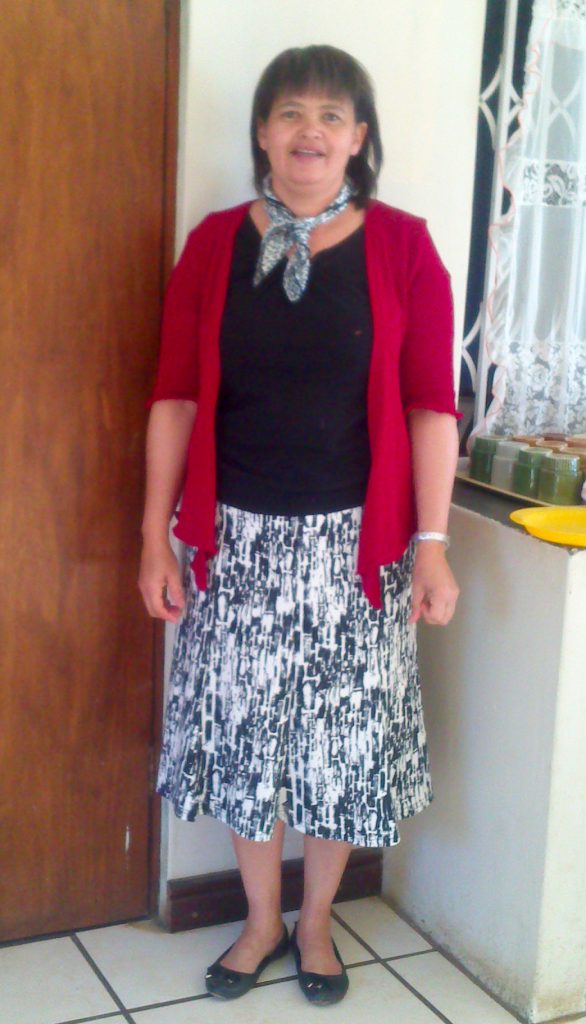 Hi, this is Charmaine,
I would like to just share briefly what Kwasizabantu mission means to me. When I met the Lord, my marriage was on the rocks, I sensed there was still something missing in my heart. I felt like nothing changed in my life after I committed my life to the Lord, because the Word of the Lord says that, 'therefore if any man be in Christ, he is a new creature, old things have passed', and here am I, still burdened, after 2 years of my conversion.
I met wonderful people from Kwasizabantu, who taught me about confession of sins and restitution. I started to go back into my past and dealt with sin. Even in my marriage, I did not allow the Lord to choose for me, I chose my married partner and that is why my marriage was in such a state. I started to confess my sins as the Bible says in James 5v16 'we must confess our sins one to another so that we may be healed' and the Lord healed my marriage as His Word promised. Today my husband is not alive anymore but I'm thankful that my life could have an impact on his life, and I would've had many regrets if it wasn't for Kwasizabantu that showed me the way, how to be a godly wife and mother.
I am forever thankful to the Lord and Rev Stegen for his obedience to the Lord, and my prayer is that this work at Kwasizabantu will continue, where people can go and drink of this living water that which the Bible speaks of, that you will never thirst again.
Thank you may the Lord continue to bless Kwasizabantu mission.