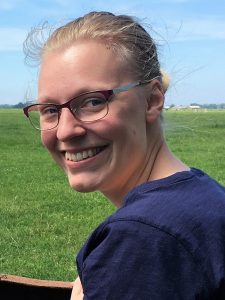 I grew up in the Netherlands in a Christian home and from a young age my parents took us to conferences of KwaSizabantu Mission in Germany and Switzerland where Uncle Erlo and other co-workers from the mission would preach the gospel. From a young age I knew that I wanted to follow the Lord. However, I also realized that something was missing in my life. I had no victory over sin and although I wanted to do the right thing I was often disappointed. When I went to high school I saw young people who called themselves Christians but had a different standard from the one I was taught by my parents. Yet I also realized that even though I knew a higher standard I was no better than they were because I had no victory over sin.
In 2008 my family moved to KwaSizabantu Mission in South Africa. I soon realized that the only way to have victory was by confession of sin. I had tried often to confess my sin alone to the Lord alone but never got victory. Nobody forced me to confess my sin, nobody told me I had to do it, but I knew it was the only way I would ever get victory over sin. After I started confessing my sin I experienced a freedom and peace that I had never experienced before. I learned that I can trust God no matter what may come.
Up till today I hold on to the standard preached for so many years by Uncle Erlo and the co-workers. This message of revival is life-changing and throughout the years it has not changed. I thank the Lord for working in my life and pray that He will continue to do so.
Gerry Mout