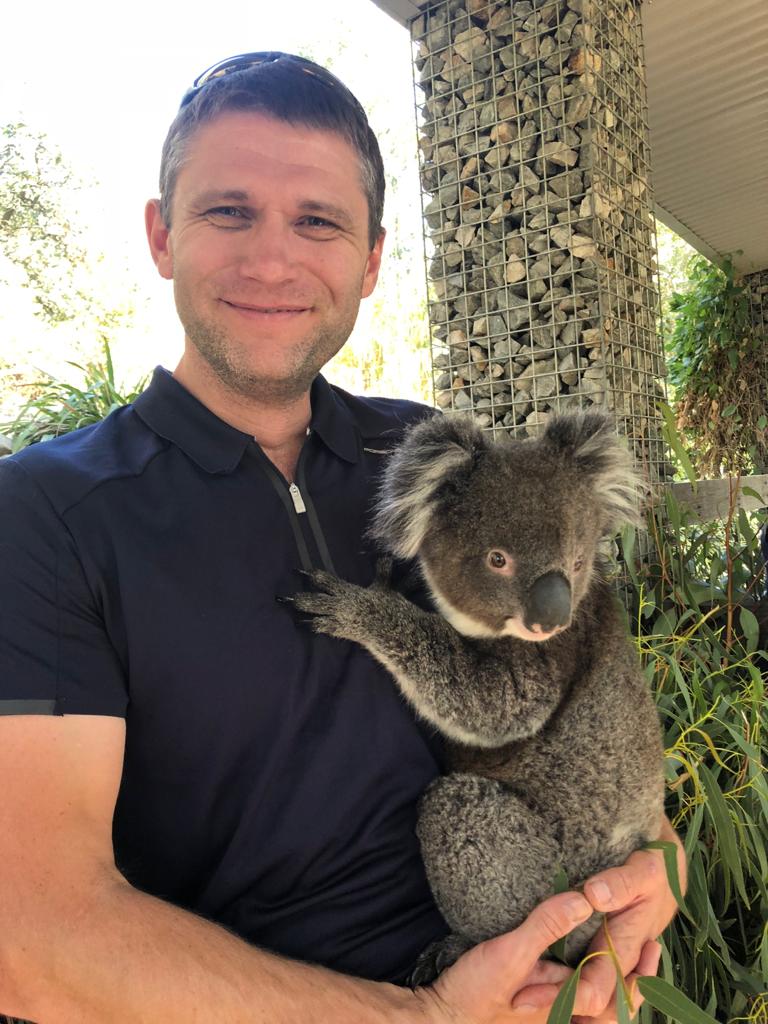 Mein Name ist Dimitry, ich komme aus Deutschland.
Als ich mich im Januar 1998 zum Herrn Jesus bekehren durfte, wusste ich, dass ich den richtigen und einen wichtigen Schritt gemacht habe. Aber zu meiner Enttäuschung musste ich leider sehr bald feststellen, dass ich keinen Sieg über die Sünde bekam. Das brachte mich schließlich in eine echt verzweifelte Lage, bis ich mir dann nach etwa einem halben Jahr sagte: es funktioniert nicht, zumindest nicht bei mir! Dabei sagt die Bibel, dass wen der Sohn freimacht, der auch wirklich frei ist. Dieses hatte ich aber noch nicht erlebt. Ich wollte schon aufgeben und einfach so weiterleben wie zuvor, praktisch zurück zu den Schweinen zu gehen.
Da ich mich bereits in christlichen Kreisen bewegte, hörte ich von einem Ort in Südafrika wo Menschen geholfen wurde und auch noch geholfen wird, und so kam auch ich nach Sizabantu. Ich wollte einfach für ein paar Wochen weit weg von meinen Freunden, Drogen, Alkohol und so weiter sein wollte und meine bevorstehende Ausbildung dann zumindest mit einem klaren Verstand anfangen.
Als ich in die Gottesdienste ging hörte ich zum ersten mal die Botschaften von Reinigung und Heiligung, davon dass ich alle meine Sünden ans Licht bringen muss. Zwar war ich erst 21 Jahre alt, aber da hatte sich schon eine ganze Menge angehäuft.
Ich hörte auch Zeugnisse von anderen, die der Herr freigemacht hat, und plötzlich dachte ich: vielleicht gibt es da doch eine Chance auch für mich!
Und tatsächlich, ich durfte die Erfahrung machen in die Seelsorge zu einem Kind Gottes zu gehen und dem Herrn meine Sünden bekennen und durch die Gnade Gottes die Vergebung und Befreiung zu erleben, bis auf den heutigen Tag.
Fast täglich danke ich dem Herrn, dass er uns einen Ort wie Sizabantu geschenkt hat und einen Pastor wie Erlo Stegen und seine Familie. Ich bin auch dankbar für alle Mitarbeiter, die ihm zur Seite stehen und das Evangelium, das von Sünde befreit, verkündigen.
Denn das ist, was KwaSizabantu für mich auch heute noch bedeutet.
My name is Dimitry, I come from Germany.
When I was converted to the Lord Jesus in January 1998, I knew that I had made the right and an important step. Unfortunately, to my disappointment, I soon discovered that I had no victory over sin. That finally put me in a really desperate position until after about half a year I said to myself: it doesn't work, at least not for me! The Bible says that whom the Son sets free, he is really free. But I had never experienced this before. I wanted to give up and just go on living like before, practically going "back to the pigs".
Since I already moved in Christian circles, I heard of a place in South Africa where people were helped and still are being helped, and that's how I came to KwaSizabantu. I just wanted to be away from my friends, drugs, alcohol and so on for a few weeks and then at least start my upcoming education with a clear mind.
When I attended the Mission's services I first heard the messages of purification and sanctification, about bringing all my sins to light. I was only 21 years old, but by then a lot had accumulated.
I also heard testimonies from others that the Lord had set free, and suddenly I thought, maybe there is a chance for me too!
And indeed, I was able to experience the pastoral care of a child of God and confess my sins to the Lord and experience forgiveness and liberation through the grace of God, to this day.
Almost every day I thank the Lord that He has given us a place like KwaSizabantu and a pastor like Erlo Stegen and his family. I am also grateful for all of the co-workers who stand by him and preach the gospel that frees us from sin.
Because that is what KwaSizabantu still means to me today.