Je m'appelle Estelle. Mes grands parents ont découvert le message du réveil en 1980, mes parents ont aspiré à cet évangile dont les fruits sont évidents et j'ai ainsi grandi dans cette espérance.
Après mon bac, j'ai passé 6 mois sur la mission en Afrique du Sud chez Oncle Erlo et sa famille. Ce temps reste particulier et précieux pour moi. La joie, la paix et le pardon résident réellement au quotidien dans ce foyer. Le don de soi qui est prêché est une réalité dans la vie de tous les jours.
L'année dernière, j'ai à nouveau visité la mission et ai découvert sous un nouveau jour ce qu'était la vie a la lumière. Quelle grâce !
En tant qu'infirmière, je travaille dans le service Covid depuis le début de l'épidémie en France. La Covid 19 a touché notre région de plein fouet particulièrement entre mars et juin 2020. Cette période a été difficile: la prise en soin de patients atteints d'un virus que l'on connaissait si peu, de nombreux décès, une charge de travail phénoménale… Je suis tellement reconnaissante pour les prières des coéquipiers pour moi pendant cette période. Je peux témoigner que j'ai été portée, soutenue, encouragée. Malgré la tempête, la paix règnait dans mon coeur.
Je suis tellement reconnaissante au Seigneur pour la mission et le message qui y est prêché. La vie à laquelle j'aspire existe grâce à ce message.
Estelle Girondel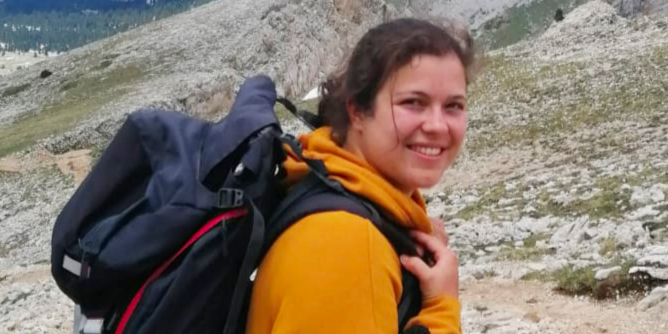 My name is Estelle. My grandparents discovered the revival message in 1980. My parents also yearned for this gospel, the fruits of which are evident, and therefore I grew in this hope.
After passing my matric, I spent 6 months on the mission in South Africa in Uncle Erlo's house, in the middle of his family. This time remains special and precious to me. Joy, peace and forgiveness truly reside in this home every day. The giving of self that is preached is a reality in everyday life.
Last year I revisited the mission and saw again what it really means to live in the light. What Grace!
As a nurse, I have been working in the Covid ward since the start of the epidemic in France. The Covid 19 hit our region very hard between March and June 2020. This time was difficult: the care of patients with a virus that we knew so little of, many deaths, a huge workload… I am so grateful for the prayers of the mission coworkers for me during this time. I can testify that I have been carried, supported and encouraged. Despite the storm, peace reigns in my heart.
I am so thankful to the Lord for the mission and for the Gospel that is preached there. The life I was longing for really exists because of this message.